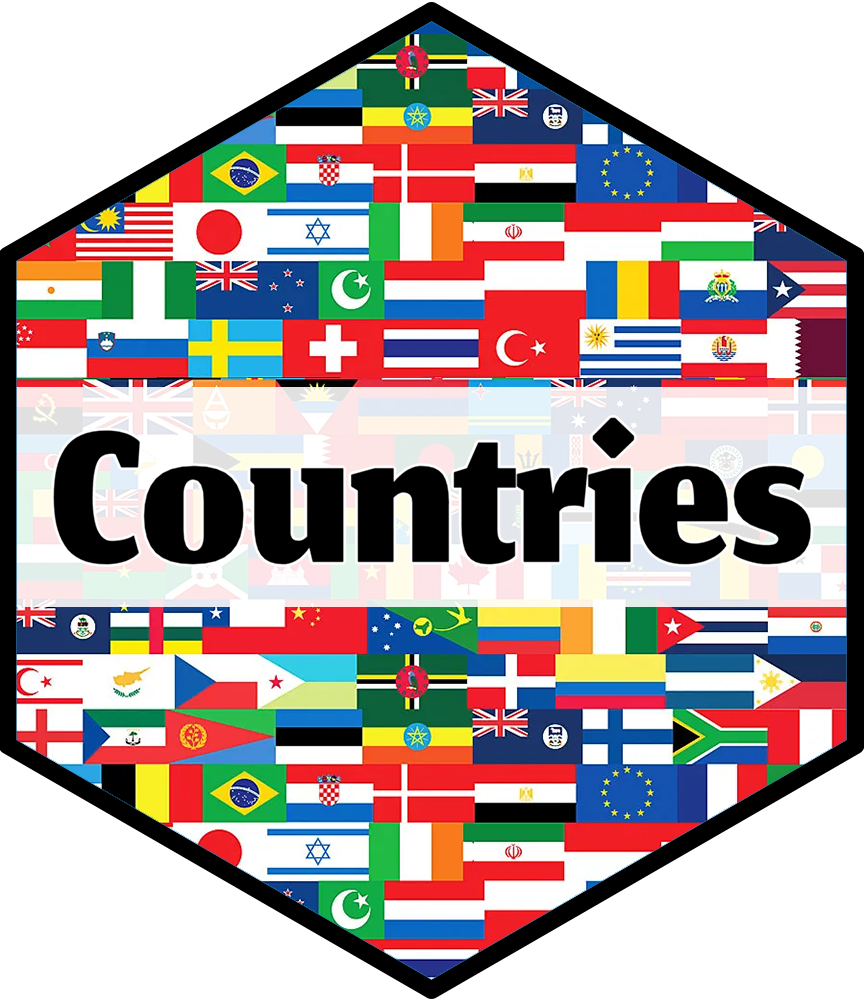 Tests whether a string is a country name
Source:
R/is_country.R
is_country.Rd
This function checks whether the string is a country name. It supports different languages and naming conventions. The function returns TRUE if it relates to one of the 249 countries of the ISO standard 3166. Alternatively, the argument check_for allows to narrow down the test to a subset of countries. Fuzzy matching can be used to allow a small margin of error in the string.
Arguments
x

A character vector to be tested (also supports UN/ISO country codes)

check_for

A vector of country names to narrow down testing. The function will return TRUE only if the string relates to a country in this vector. Default is NULL.

fuzzy_match

A logical value indicating whether to tolerate small discrepancies in the country name matching. The default and fastest option is FALSE.
Examples
#Detect strings that are country names




is_country

(

x

=

c

(

"ITA"

,

"Estados Unidos"

,

"Estado Unidos"

,

"bungalow"

,

"dog"

,

542

)

, fuzzy_match

=

FALSE

)




#>

 [1]  TRUE  TRUE FALSE FALSE FALSE FALSE


is_country

(

x

=

c

(

"ITA"

,

"Estados Unidos"

,

"Estado Unidos"

,

"bungalow"

,

"dog"

,

542

)

, fuzzy_match

=

TRUE

)




#>

 [1]  TRUE  TRUE  TRUE FALSE FALSE FALSE


#Checking for a specific subset of countries




is_country

(

x

=

c

(

"Ceylon"

,

"LKA"

,

"Indonesia"

,

"Inde"

)

, check_for

=

c

(

"India"

,

"Sri Lanka"

)

)




#>

 [1]  TRUE  TRUE FALSE  TRUE